Wellbeing Fridays -
Gwener gwellhad
At Haverfordwest High VC School we fully recognise the importance of looking after our emotional health and well-being. That is why, our pupils are offered the opportunity to leave early on a Friday afternoon to pursue their own hobbies and interests, or to stay and participate in one of the activities we have on offer at school. Most activities start at 2.00pm and finish at 3.15pm.
What activities are on offer?
Haverfordwest High Radio
Pure West Radio along with HHVCS students won a huge grant to install a radio station in our school. Would you like to be involved in the development and the management of Haverfordwest High Radio? We are looking for logo designers, producers, newsreaders and collecting song requests. We are looking to play the radio station during our lunch times in school!
Fit for Life - Basketball - Dome
Do you enjoy keeping fit and meeting new people? Our Fit for Life sessions run by Sports Pembrokeshire are suitable for all levels of fitness. This is your chance to get active on a Friday and to top up your physical well-being.
Badminton - Dome
Come and enjoy a full body workout, improving your physical health. Benefit from socialising and improving your mental wellbeing.
Tabletop -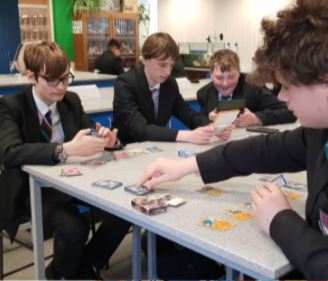 Come to chill and chat whilst playing a number of different games and activities together. Board games could include Monopoly Cluedo, Uno, Exploding kittens, card games and you could bring along any collection of cards like Pokemon Club and Yugi.
Art Workshops -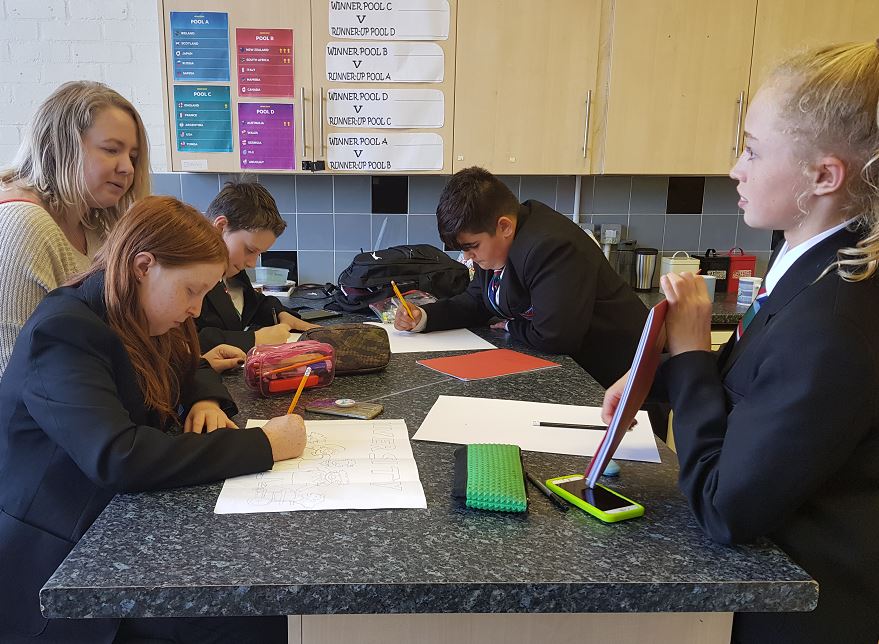 This time we are engaging in textiles and jewelry making. This is a very popular club and there are limited spaces available.
Week 1 Jewelry Week 2 Needle Felting
Minecraft club -
Would you like to be involved in a huge community build? We are looking to build our new school in Minecraft, are you up for the challenge?
Rock Climbing - Haverfordwest Leisure Centre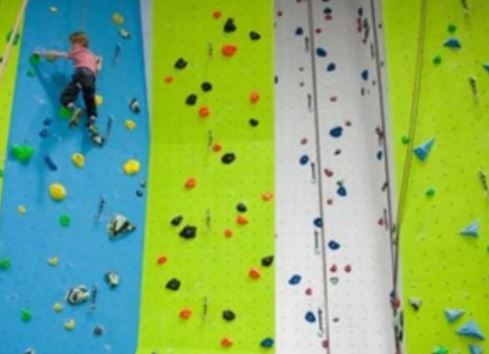 Pembrokeshire offers some of the most fabulous climbing in the country if not the world but like everyone you have to start somewhere! Our students go to Haverfordwest Leisure Centre where trained staff offer the perfect opportunity for students to start their climbing journey.
A shuttle bus will be provided from the Lower bus yard to the Leisure Centre at 1:50. Students will be leaving from the Leisure Centre at 3:00.
Fun Five a Side - Dome
An opportunity to practise your football skills, have fun and get fit!
SAW Club - Riverside Shopping Centre
For these sessions, pupils will need to travel over to the Riverside Shopping Centre. (Unit 10) where they will be in the safe hands of the SAW staff going through a strength and conditioning programme. If pupils are interested in improving personal fitness whilst in the gym, and enjoy lifting weights, then this is something they should sign up for.
A shuttle bus will be provided from the Lower bus yard to the Riverside Shopping Centre at 1:50. Students will be leaving from the Riverside Shopping Centre at 3:15.
Life Therapy
This activity is organised by Action for Children and Cariad Pet Therapy. During Week 1 Action for Children term will engaging pupils in dialectical behavioural therapy. DBT is The aim of DBT will help students to nderstand and accept difficult feelings.
During week 2 Ms Holton of Cariad Pet Therapy will be working with you to improve your confidence and to help build strong mutual relationships with other group members, including Johnny the dog.
Dodgeball - Dome
This club will start with gymnastics and will develop based on the requests of the group. A great way of having your say about the exercise clubs we provide.
How do I sign up?
To sign up for an activity, students will first need to sign into their @Haverfordwesthigh.co.uk gmail account. Students can acquire their gmail account details from their Form Tutors, then visit gmail.com to sign in. Once students have signed in, they can click on the link below that requires students name, form, class, and parent contact phone number. Remember that parent consent must be sought to attend clubs.
Numbers of students are limited and places will be allocated on a first come, first served basis. Once signed up, students will receive a confirmation email or a message to say the application has been successful. Assume that you have a place unless you are contacted by the school. If an activity does not appear on the form, this means that all places have been taken for this half term. Each half term the registers will refresh and students can sign up for something else. If students would like to continue with the same activity, they may. However, if the activity is oversubscribed, students may be asked to choose something else.
What commitment am I making by signing up?
Signing up means that students are committed to attend the chosen activity for the full half term. For example, if they have chosen an Art activity, they must attend Art each Friday during that half term. Students are not permitted to swap activities without seeking permission from Mrs A Gardner. Students that select activities taking place on week 1 only, should speak to Mrs Gardner if they would like to sign up for another activity during week 2. Ms Gardner is based in Main Reception.
We have a duty to make sure everyone is safe and accounted for at school – as a result, a weekly register will be taken by the providers. If students can't attend a session, the usual attendance procedures apply. Alternatively parents could email contactus@haverfordwesthigh.co.uk. This way, we will know where students are and that they are safe if they have not attended the planned activity. Students will need to make their own arrangements home at 3:15.
Sign Up Here

!